Pulchowk Campus (Pulchowk Engineering College) is one of the topmost college in engineering education in Nepal. The college located in Lalitpur is also the central campus of Institute of Engineering (IOE) under Tribhuvan University. Besides Pulchowk Campus, there are other 3 constituent engineering campuses and 10 TU affiliated engineering colleges in different regions of Nepal.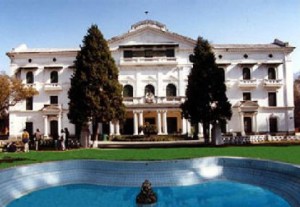 Pulchowk engineering campus is re-known-ed as unique engineering education institute especially in South Asia. It offers Bachelor in Engineering (BE) for various streams or programs along with Masters level programs M.Sc. in engineering.
The selection of students in Pulchowk Campus is done as per the result of entrance examination for Bachelor of Engineering B.E. and M.Sc. programs conducted by the Entrance Exam Division, Chakupat, Lalitpur. The eligible students from Nepal and SAARC country can compete for admission which is also selection criteria for other constituent and affiliated engineering colleges.
Over the past few years the toughest competition in entrance exam is among the students to get enroll into Pulchowk Campus. Students studying in the Pulchowk Campus are considered to be very competitive. Engineers, who have studied there, are performing well in their respective areas as well as their performance in further study is also outstanding. IOE Pulchowk Syllabus can be accessed from syllabus page. Also, information regarding IOE Pulchowk Engineering College entrance form details can be grabbed from this page which we will be updating as soon as new notice regarding entrance exam is published.
Pulchowk engineering college has well organized structure. It has assigned each programs to respective departments, which are self regulating as well. Departments are:
Department of Architecture and Urban Planning
Department of Civil Engineering
Department of Electrical Engineering
Department of Electronics and Computer Engineering
Department of Mechanical Engineering
Department of Science and Humanities
Pulchowk Campus Entrance Exam is considered one of the toughest in South Asia too. You can get more details of recent news and notices about IOE Entrance Exam from Entrance Exam Division, Chakupat, Lalitpur.
The current intakes of students in Pulchowk campus in B.E. program are as follows:
| | | | | | | |
| --- | --- | --- | --- | --- | --- | --- |
| Category | Civil | Mechanical | Computer | Electronics and Communication | Electrical | Architecture |
| Regular | 108 | 24 | 24 | 24 | 24 | 24 |
| Full fee | 84 | 24 | 24 | 24 | 24 | 24 |
| Total | 192 | 48 | 48 | 48 | 48 | 48 |
Total intake in Bachelor level is 228 (Regular)+ 204(Full fee) = 432 students per year.
Pulchowk campus has masters programs in:
Urban Planning, Structural Engineering, Environmental Engineering, Water Resources Engineering, Renewable Energy Engineering, Information and Communication Engineering, Power System Engineering, Geotechnical Engineering, Transportation Engineering, Sustainable Water Sanitation Health & Development, Technology Innovation and Management, Disaster Risk Management, Climate Change (Proposed), Hydropower Engineering( Proposed).