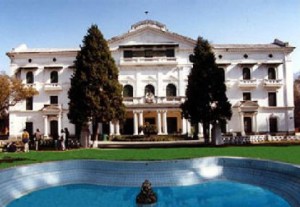 Central Campus of Institute of Engineering (IOE), Pulchowk Engineering Campus has published the admission notice for BE/B.Arch for 2017/2014 under which online form is to be submitted before Asoj 3rd 2071 (19th September 2014).
Those who have already submitted form and paid the fees need not to apply again. The campus had postponed the admission procedure week ago after controversial decision of republishing the IOE Entrance Result.
Paschimanchal Campus (WRC) had also resumed the admission procedure few days ago.
Online form can be filled from Pulchowk Campus website from 10 am to 3 pm till Asoj 3rd. In case of difficulty on the online form,  the admission application can be filled from CIT by paying Rs 100 per form.
Charges for application:
Rs 200 for form submission which includes the fee for one subject

If student applies for both regular and paying scheme, it will be considered as two forms.
Rs 150 additional charge should be paid for more than one subject.

The amount should be deposited on the account of the campus in

Siddhartha Bank Ltd. , Patan Dhoka

before 3pm of 3rd of Asoj.
Complete notice can be downloaded from HERE.