Institute of Engineering (IOE) has published revised academic calendar for both M.Sc and Bachelor level engineering programs for second semesters. The starting of new semester was pushed 1 month backward due to massive earthquake on 25th April, 2015.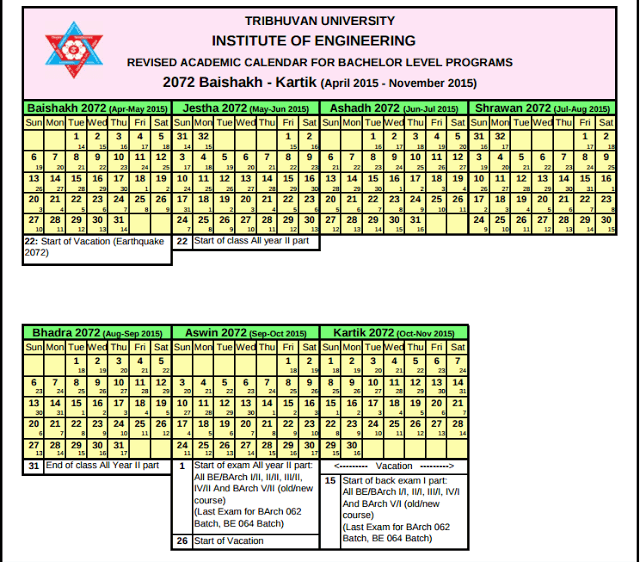 The new calendar has made big change on date of back exam of first sem of all years. Usually, it was scheduled to be held on Shrawan which has now shifted to Kartik – few days after Dashain Vacation.
Because of the Gorkha earthquake which killed more than 8,000 people, the remaining exams after the day was withheld which was held starting from 10th June. Meanwhile, Higher Secondary Education Board (HSEB) also started grade 11 and 12 exam after a month.
Also Read: IOE Academic Calendar 2072/2073