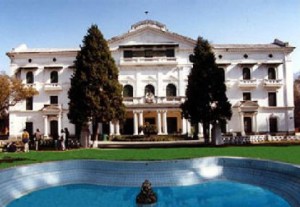 Institute of Engineering (IoE), one of the most reputed insititution again made controversy decision for entrance exam 2071 for BE and B. Arch held on August 16rd 2014 (Shrawan 31th 2071).
The result was first published on 21st August which can be download from here. Later on 24th August, IOE published another result as "Revised Entrance Result". The revised result can be download from here.
The research made by Annfsu Pulchok campus shows that the result of some 40 students have been altered. The changes are in random roll numbers which has raised question mark on the fair entrance exam of 8000+ students. IOE claims that the first result was mistaken because of technical reason but they have still not cleared what was the "technical reason".
IOE had taken reexam two years before after the entrance exam question was leaked by the print. The phone conversation between students who leaked the question can be heard from here. The students were taken action by CIB, Nepal Police after 2 weeks of investigation.
Students unions are demanding fair investigation of the result and what is the "technical problem" behind.